Samsung Galaxy S23 Ultra – A Flagship Powerhouse Redefining Excellence
The Samsung Galaxy S23 Ultra epitomizes smartphone engineering and innovation, setting new standards for what a flagship device can achieve. With its stunning design, powerful performance, exceptional camera capabilities, and cutting-edge features, the Galaxy S23 Ultra is a true smartphone powerhouse.
Design and Display
The Galaxy S23 Ultra features an eye-catching design, blending a premium build with a seamless combination of glass and metal. The slim profile and slightly curved edges create an elegant look while ensuring a comfortable grip. Samsung's attention to detail shines through with various striking color options, allowing users to choose a style that matches their tastes.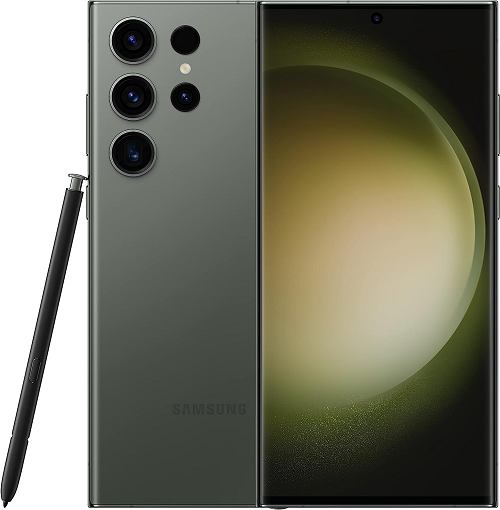 At the front, the device boasts a stunning 6.8-inch Dynamic AMOLED display with QHD+ resolution. The display offers an edge-to-edge experience, providing immersive visuals with vibrant colors, deep blacks, and excellent brightness. The high 120Hz refresh rate ensures smooth scrolling and animations, adding to the overall user experience.
Performance and Software
Beneath its sleek exterior, the Galaxy S23 Ultra runs on an advanced processor and offers generous RAM choices. Whether you're gaming, multitasking, or running resource-intensive applications, the smartphone handles everything with incredible speed and responsiveness.
Tags :
S23Ultra
Samsung