Wanbo Mozart 1 Projector: A Symphony of Entertainment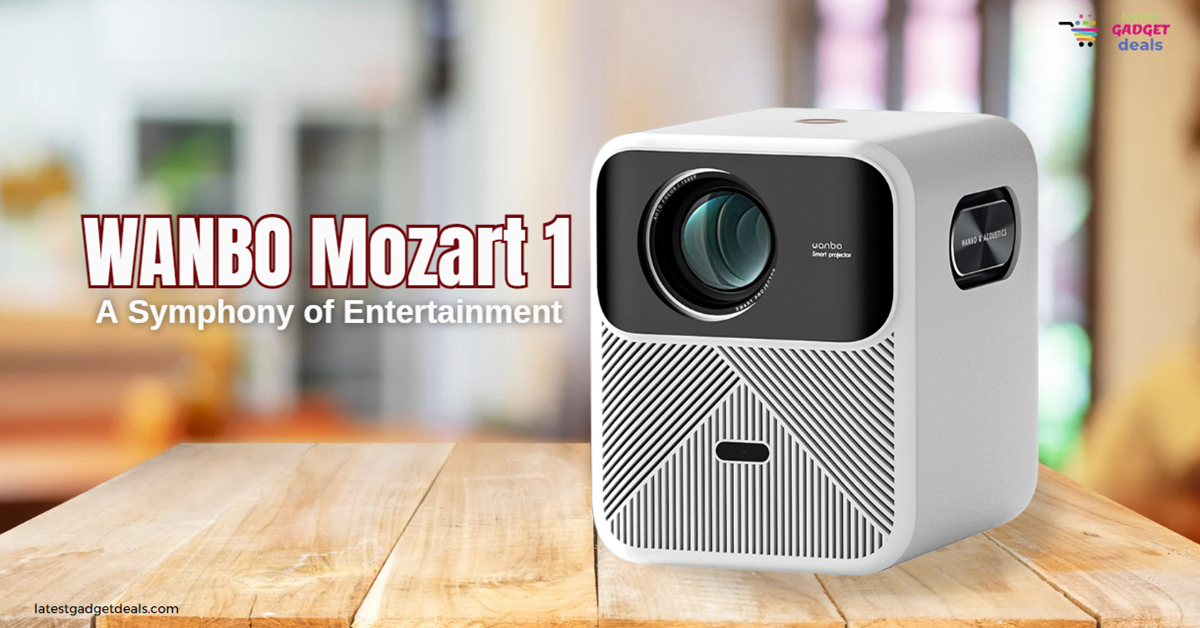 When it comes to projectors, the options can be overwhelming. From high-end models with hefty price tags to budget-friendly alternatives, there's a wide array to choose from. The Wanbo Mozart 1 Projector, however, strikes a harmonious balance between cost and performance, making it an appealing choice for a diverse range of consumers. In this article, we'll dive into the features, advantages, and disadvantages of the Wanbo Mozart 1 Projector to help you decide if it's the right choice for your entertainment needs.
Wanbo Mozart 1 Projector: At a Glance
Here are the key specifications for the Wanbo Mozart Projector presented in an easy-to-read table format:
| Specification | Details |
| --- | --- |
| Resolution | 854 x 480 pixels (WVGA) |
| Brightness | 200 ANSI Lumens |
| Projection Size | 40 inches to 120 inches |
| Weight | 0.9 kg (1.98 lbs) |
| Connectivity | HDMI, USB, 3.5mm audio |
| Operating System | Android TV 9.0 |
| Price | Around $337.59 |
PROS:
Affordable Price Point: The Wanbo Mozart Projector is attractively priced at around $200, making it a cost-effective option for those seeking an immersive home entertainment experience without breaking the bank.
Android TV Built-in: With its Android TV 9.0 operating system, the projector offers seamless access to popular streaming services like Netflix, YouTube, and more, providing a hassle-free streaming experience.
Compact and Portable: Weighing just 0.9 kg, the Mozart Projector is incredibly portable, allowing you to set up your entertainment center wherever you desire. Its compact size makes it a convenient choice for travelers.
Decent Brightness and Image Quality: Sporting 200 ANSI lumens, the projector produces a clear and vibrant image, especially in dark or dimly lit environments. It's ideal for movie nights or gaming sessions at home.
Easy Setup and User-Friendly: The Wanbo Mozart Projector is designed for user convenience. It offers easy setup and a straightforward interface, making it suitable for all ages.
Tags :
Projector
Wanbo Mozart